"It is the mission of the Cy-Fair Intruders to promote a girl's all around well-being by providing them an arena to experience leadership, teamwork and unity, discipline, commitment, competitiveness, a desire to be their best both on and off the field, and to give them an opportunity to have a quality education by obtaining a college scholarship."
CONGRATULATIONS TO BREANA FLOREZ. BREANA COMMITTED TRINITY VALLEY COMMUNITY COLLEGE
GO LADY CARDINALS!
CONGRATULATIONS TO ASHLEY KONCIR. ASHLEY COMMITTED MCNEESE STATE UNIVERSITY
GO COWGIRLS!
CONGRATULATIONS TO LAUREN BECKER. LAUREN COMMITTED TO TYLER JUNIOR COLLEGE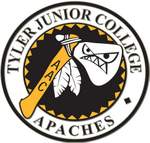 GO APACHES!
CONGRATULATIONS TO PEYTON HUTCHENS. PEYTON COMMITTED TO EASTERN KENTUCKY.
GO COLONELS!
CONGRATULATIONS TO MERRIS SCHRODER. MERRIS COMMITTED TO UNIVERSITY OF ALABAMA.
ROLL TIDE!
God Bless America!
Visitors
Come Back Soon!